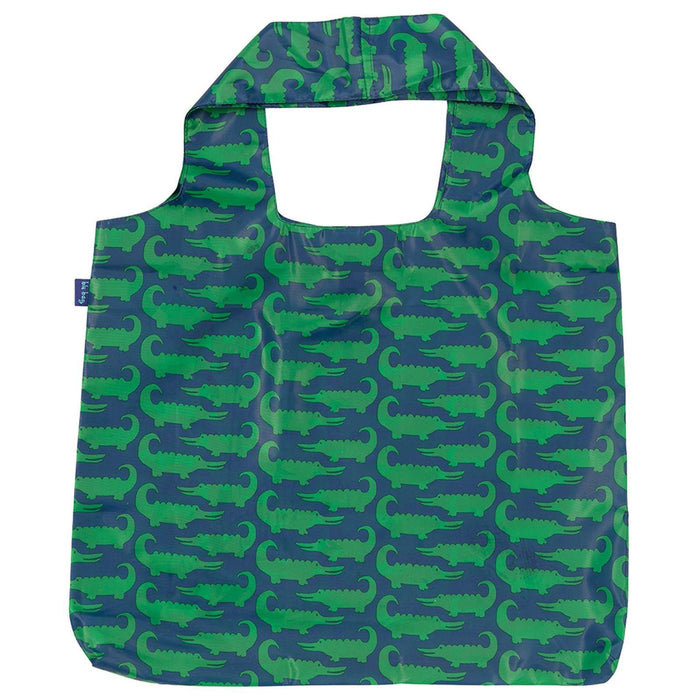 ALLIGATORS blu Bag Reusable Shopper Tote
39-9653
Our #1 seller! The blu Bag Reusable Shopper bag has become an everyday lifestyle essential for people everywhere. Designed to serve as the perfect shopper for market runs, our range of patterns and colors are also purchased as fun fashion tote bags and packable travel 'spares'.

• 100% polyester
• 19 x 24 inches – 1 bag holds the contents of 3 single-use plastic bags
• strong - carries up to 50 lbs
• machine wash; dries quickly
• compact size stashes everywhere
• min 6
✦ FREE BB-DISPLAY36 Display Box upon request with a minimum purchase of 36 bags. Click here to order:
Interested in a custom design to promote your business or mission? Contact customerservice@rockflowerpaper.com.
Part of our sustainable blu Collection benefiting Ocean Conservancy. We donate 20 cents for every blu Bag sold.