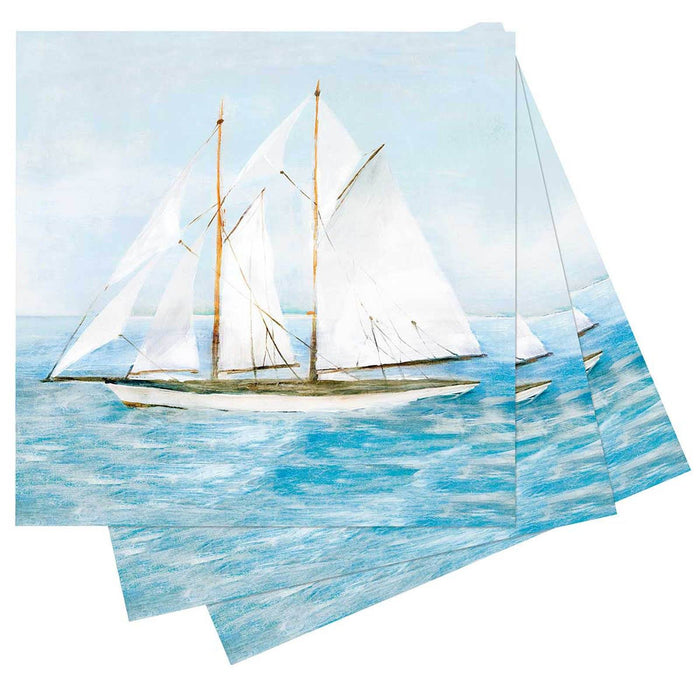 SUMMER SAIL Paper Napkins, Pack of 20
200-8360
Our Summer Sail Paper Cocktail Napkins emulate the essence of summer at sea, featuring an intricate painting of a leisurely sailboat on the ocean. Perfect for spring and summer get togethers- especially beach parties and entertaining on the coast. Not to mention, everyone can feel good about using these paper napkins as they are environmentally friendly and FSC certified.
- 5" x 5" folded
- water based color
- environmentally friendly
- FSC certified
- 20 count
- minimum 12

- Orders are shipped either USPS, UPS or FedEx.
- Orders will be shipped within 2 business days of order receipt based on product availability.
- If shipment is damaged or lost, customer should make a claim immediately with the carrier.