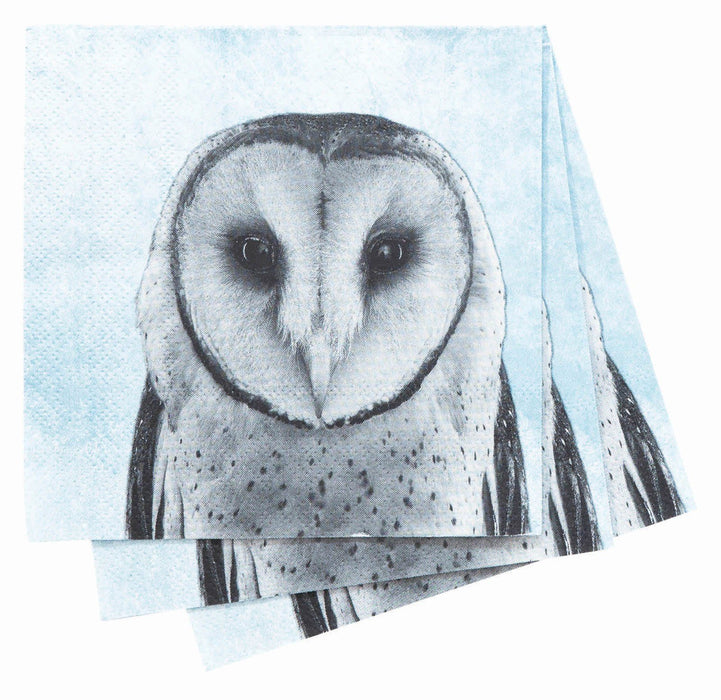 SNOWY OWL Paper Napkins, Pack of 20
200-8408
Our Snowy Owl Blue Printed Paper Napkins feature gorgeous artwork by Brenda Meynell. Perfect for entertaining and setting a serene, wintery tone in your customer's home with a cool blue, black and white palette, these cocktail napkins are ready to capture crumbs and delight your guests! Not to mention, you can feel good about using them as they are environmentally friendly and FSC certified. Do some of your display tables have empty spots? Have a cute basket that looks empty? You need a stack of colorful napkins!
- 5" x 5" folded
- water based color
- environmentally friendly
- FSC certified
- 20 count
- minimum 12

- Orders are shipped either USPS, UPS or FedEx.
- Orders will be shipped within 2 business days of order receipt based on product availability.
- If shipment is damaged or lost, customer should make a claim immediately with the carrier.