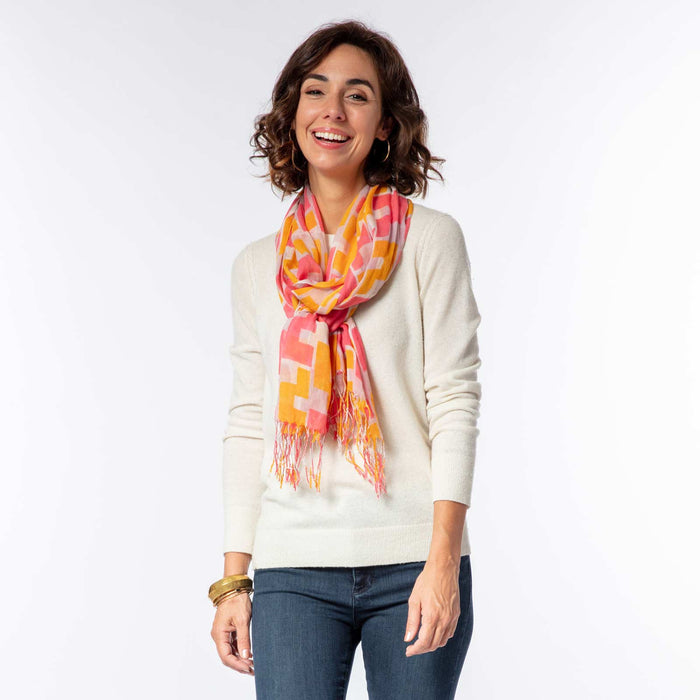 EMERSON PINK Lux Scarf
26-9640W
Our Emerson Pink Featherweight Tassel Scarf features a vibrant geometric print in sherbetty pink, orange, and white. It offers a plethora of styling possibilities, not only around the neck, but as a lightweight shawl or wrap. It has a gauzy decadent feel on the neck and is cozy enough for winter and cool enough for fall and spring. Super soft, your customers won't be able to decide which of our fabulous luxury blend scarves to buy for themselves and which ones to give away as gifts. A vibrant store display of our scarves is simply irresistible!
- Microfiber, rayon, nylon, wool
- 4 inch hand tied tassels
- 27 inches x 73 inches
- super soft luxurious fabric
- minimum 2

- Orders are shipped either USPS, UPS or FedEx.
- Orders will be shipped within 2 business days of order receipt based on product availability.
- If shipment is damaged or lost, customer should make a claim immediately with the carrier.